I had forgotten about this for a little bit due to the fact I couldn't find one to screen cap. But I found a pretty nice one to use. This one....I will admit it not my favorite G4 song. If I had to rank them thus far it would be: Party Time, Omakase♪Guardian, School Days, than Going On! But who knows it may grow on me. I am certainly not a fan of the yellow outfits but I will learn to live with it, in some shots I hate it, in other it's not so bad.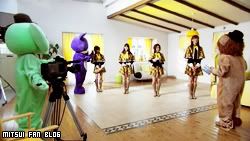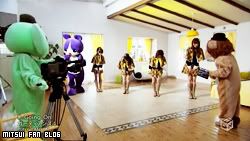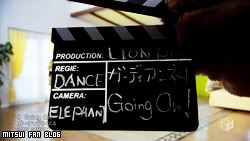 This whole PV is pretty random and I think starting out like this you can understand why. It starts with the girls and a lion, a green elephant, and a purple bunny. Apparently they are directing the PV.......yay?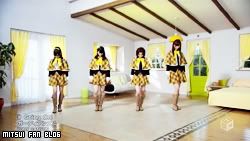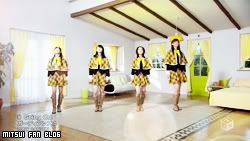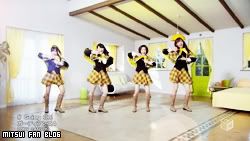 Starting off with the a little dance part I think the light bright videos the Pony company makes for G4 and Buono! are a lot better quality than what H!P has come out with lately. I mean look at Shock! than try to argue a point with me. I bet I will win.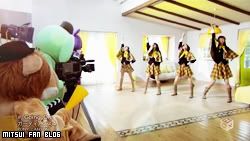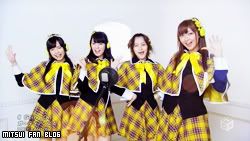 A part of the PV that I do like is the use of different areas that are used for the close up shots, the dance shots and also the mic recording shots. I see the call back of Party Time with light bubbles in most of the shots, it's honestly one of my favorite things to do graphically on things.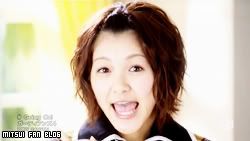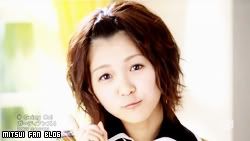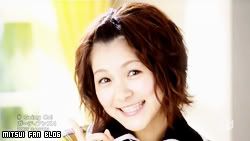 Looking at each section I think Mitsui really nails her close up shots. Her faces are just so cute and adorable. I think she really takes the lyrics to heart. Than again Mitsui has been getting better with facial expressions, and has been nailing them since Naichau Kamo.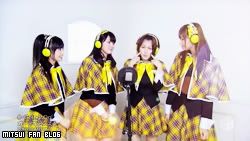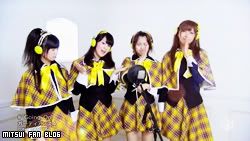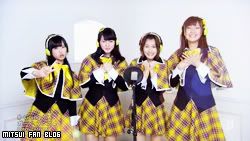 There is another section were the girls are recording on a mic. I love the look of this part. I mean the background is all white and boring but I think with the girls being in yellow and the light overlay it keeps it simple enough to keep the light up effect that they were going with in the house and the close up shots. Also I'm a bit rock n' roll and I love those head phones.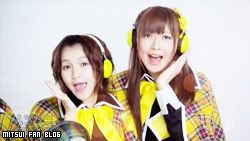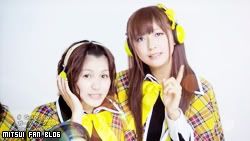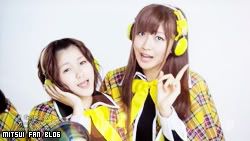 Something different in this song is a pairing up of two girls to sing together, Mitsui and Yurina (Tanpopo# much?) and than Risako and Saki. I don't know if I like the two voices together though. I would have much rather seen Mitsui paired with Saki, but I think this is how they usually line up the girls so I guess they didn't want to mess it up?? I don't know but I think the recording room close up shots are awesome.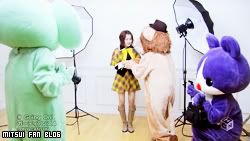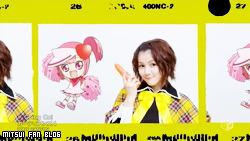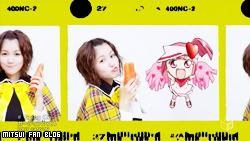 Another strange section is the director animals give the girls a vegetable/fruit to pose with as well as a Shugo chara egg girl. I don't get it but I guess it's for the kids. I mean Mari was forced to drink milk in Mini Moni so I guess it's a subliminal message for them to eat better?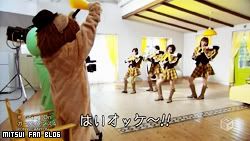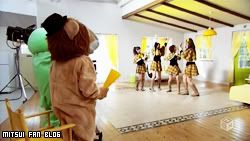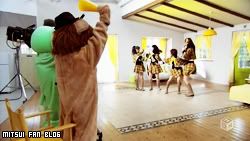 And than it's the end! This PV is not my favorite nor is the song. I hope that this isn't the last single for the girls. If so I will be really sad because this is not as good as their last, or first single for that matter. School Days was okay but not the best, but better than this. I will add updates for H!P DVD Magazine 20 and 21 soon! PS. Mad props for Saki who looked amazing in this PV: