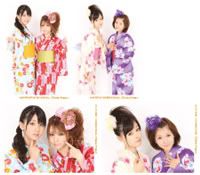 (Photo sets and key chain from bus tour)
After an early morning class (reasons for which I have not updated as much) I headed to a friend's house to sign up for more classes next semester. After hours of trying to find classes I was browsing Hello! Online and I saw a link up for the FC Bus tour coming up this weekend with Mitsui, Koharu, Reina, and Junjun.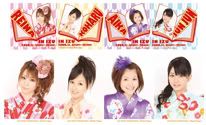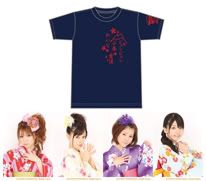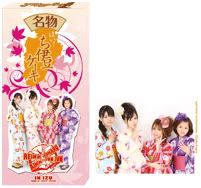 (Photo set holders, shirt with photo cards, and "Izu cake photo" from bus tour)
Clicking on it, not thinking too much about it, I was pleasantly surprised with what I saw (My friend on the other hand was confused with my reaction). All the girls are amazing looking (on average) but something about these sets are just amazing with Mitsui. She looks so great in a purple yukata. Her cute little face shines in this set truly.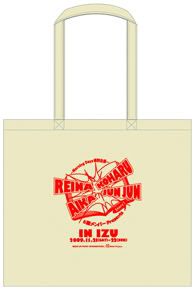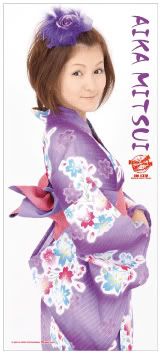 (Izu event bag and a Mitsui fabric towel from bus tour)
I've never really considered getting a fabric towel before, I mean the one for P9D was awesome and I totally fell in love it but I didn't buy it. And the one for Nine Smiles was okay but being that purple is my favorite color I just can't go with out it. I think is a must buy! It's not up for ordering yet but it may be soon. So keep an eye out at the Hello Store USA or the local auction site.