The full PV came out for Party time so I will go over it now. Sorry for the quality. The video I have isn't that great.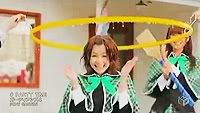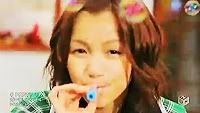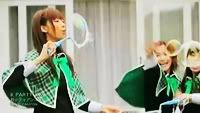 Party Time is amazingly cute. Most of the PV is set outside with bubbles. How could you go wrong with bubbles right? The girls looked liked they were having an amazing time.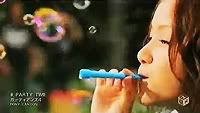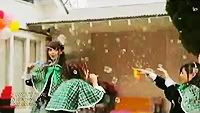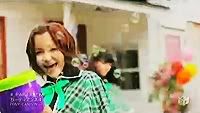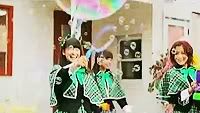 But seriously this is about the cutest PV from H!P members I have seen in a long time. The girls are having fun and so on. I cannot wait to see the making behind it. I can just imagine Saki and Mitsui running around with bubbles. Doesn't hurt that the song is amazing too.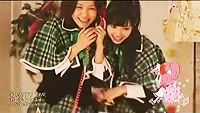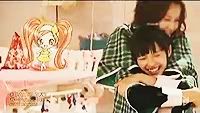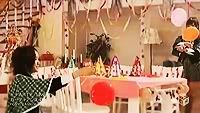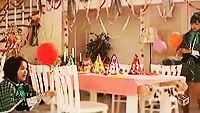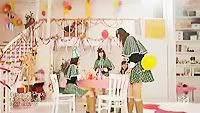 The inside shots for this PV are just as great as the out door ones. There is a lot of Saki and Mitsui love in this PV (which has become my new shipper, tied with Reika). The whole party like atmosphere is so cute with each of the girls working on something (or Mitsui and Saki just messing around lol).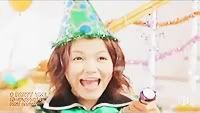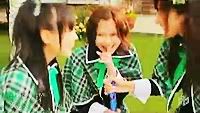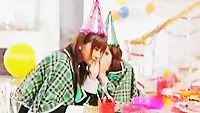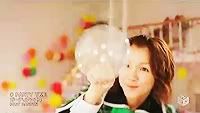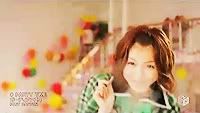 It seems the whole party is for Risako because Yurina, Saki, and Mitsui are mixing some orange (which I assume is for bubbles) liquid and don't tell her about it. The last two pictures are my favorite since it's a bubble filled with smoke that Mitsui pops and is awesome. I have yet to find the full PV on Youtube to share. So I will share an awesome gif made by PuppetMaster from H!O